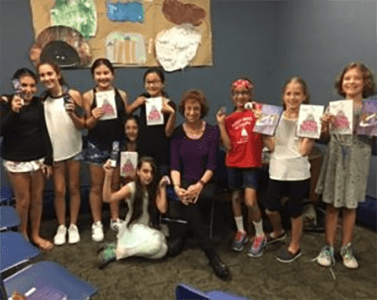 I'd love to hear from you!
You can send me an email at [email protected].
I'll try to answer quickly!
Snail mail takes longer for me to receive, so please understand if I don't write right away. Write to:
Barbara Dee
c/o Simon & Schuster Children's Publishing
1230 Avenue of the Americas
New York, NY 10020
For author appearances, visits, and speaking engagements, please contact [email protected].
I'm represented by Jill Grinberg of Jill Grinberg Literary Management.