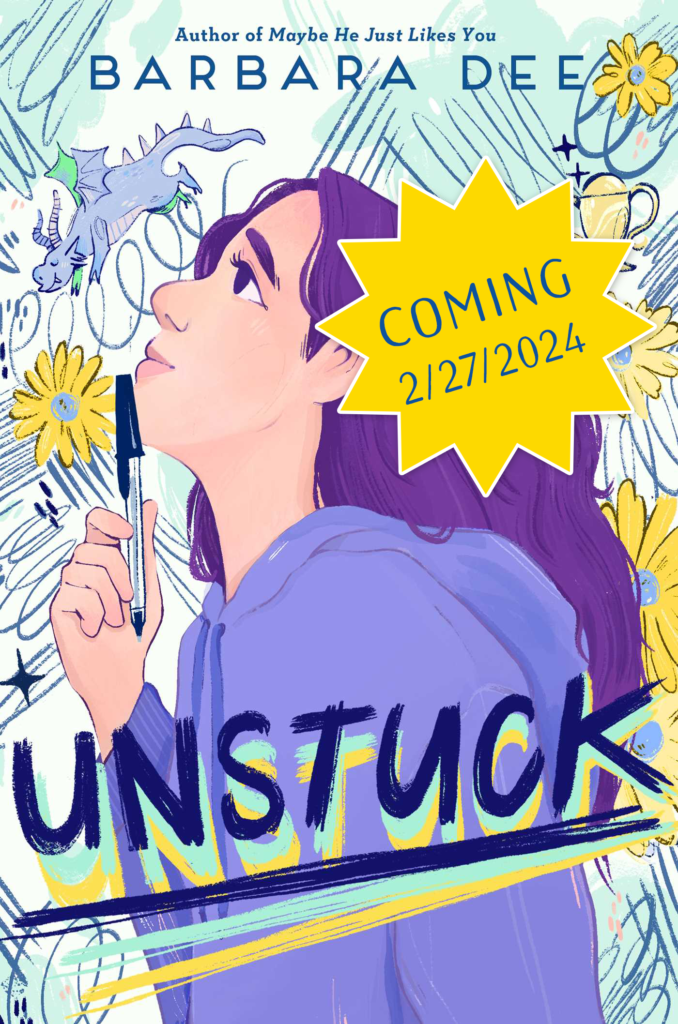 Aladdin/Simon & Schuster, Hardcover
Hardcover ISBN: 978-1534489868
Also available in audio editions
2024
Ages 9-13, Grades 4-8
About the Book:
Lyla is thrilled when her seventh-grade English language arts class begins a daily creative writing project. For the past year, she's been writing a brilliant fantasy novel in her head, and here's her chance to get it on paper! The plot to Lyla's novel is super complicated, with battle scenes and witches and a mysterious one-toed-beast, but at its core, it's about an overlooked girl who has to rescue her beautiful, highly accomplished older sister.
But writing a fantasy novel turns out to be harder than simply imagining one, and pretty soon Lyla finds herself stuck, experiencing a panic she realizes is writer's block. Part of the problem is that she's trying to impress certain people—like Rania, her best friend who's pulling away, and Ms. Bowman, the coolest teacher at school. Plus, there's the pressure of meeting the deadline for the town writing contest. A few years ago, Lyla's superstar teen sister Dahlia came in second, and this time, Lyla is determined to win first prize.
Finally, Lyla confides about her writing problems to Dahlia, who is dealing with her own academic stress as she applies to college. That's when she learns Dahlia's secret, which is causing a very different type of writer's block. Can Lyla rescue a surprisingly vulnerable big sister, both on the page and in real life?
---
---
Reviews:
"With wonderfully rich characterization and impeccable pacing, the author interweaves middle school friend and family dramas with struggles familiar to any writer. … A heartfelt exploration of a young writer's struggles and successes, with practical advice included."   —Kirkus Reviews
"With well-established insight into the interior lives of middle schoolers, Dee nails some of the tiny painful intricacies of hesitant new friendships and feeling boxed in by other people's expectations. Lyla's passion and frustrations will be relatable to any aspiring young writer."  —Booklist
"Dee deftly depicts the complex and sometimes turbulent writing process, and the self-doubt that can come with it." —Publisher's Weekly
"With her trademark humor and warmth, Barbara Dee has crafted an empowering story about creativity, self-esteem, and the pressures that come along with pursuing a passion. Dee incorporates writing strategies that will inspire budding authors and delight English teachers, and Lyla's deeply relatable journey will resonate with anyone who's ever felt stuck–whether they're battling writer's block, navigating changing friendships, or yearning to emerge from a sibling's shadow." —Laurie Morrison, author of Up for Air and Coming Up Short
"Unstuck joyfully celebrates the complex writing process and empowers young readers with the knowledge that creativity is a personal journey and sometimes strength is found in unexpected places." —Veera Hiranandani, author of How to Find What You're Not Looking For and The Night Diary, a Newbery Honor Book
"Lyla is a character to root for! Her battle with writer's block and her journey to overcome it are both relatable and inspiring. With family and friendship relationships weaved in, Unstuck is an entertaining and heartfelt read." —Janae Marks, New York Times bestselling author of On Air With Zoe Washington
"A wonderful, heartfelt and honest story about trying to write a novel and survive middle school, Unstuck is this generation's Dear Mr. Henshaw." —Kirby Larson, author of Newbery Honor Book Hattie Big Sky
"For years now, Barbara Dee has written one exceptional novel after another. UNSTUCK may be her best yet. Lyla's story is at once unique and universal, and readers will finish the book feeling inspired and empowered to take control of, and share, their stories." —Jarrett Lerner, author of A Work in Progress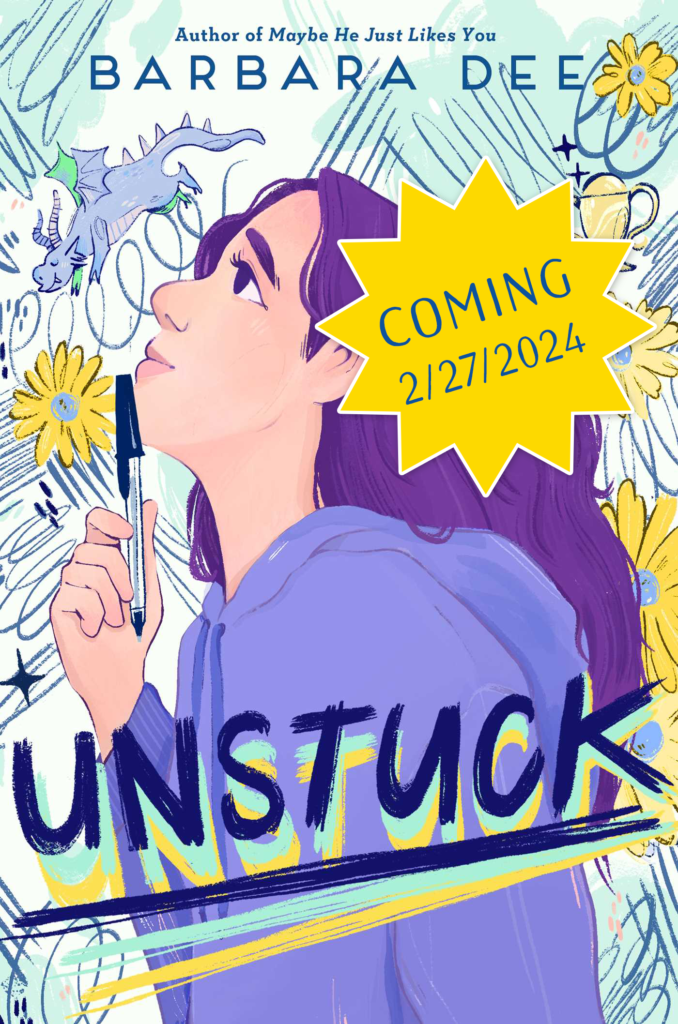 Aladdin/Simon & Schuster, Hardcover
Hardcover ISBN: 978-1534489868
Also available in audio editions
2024
Ages 9-13, Grades 4-8