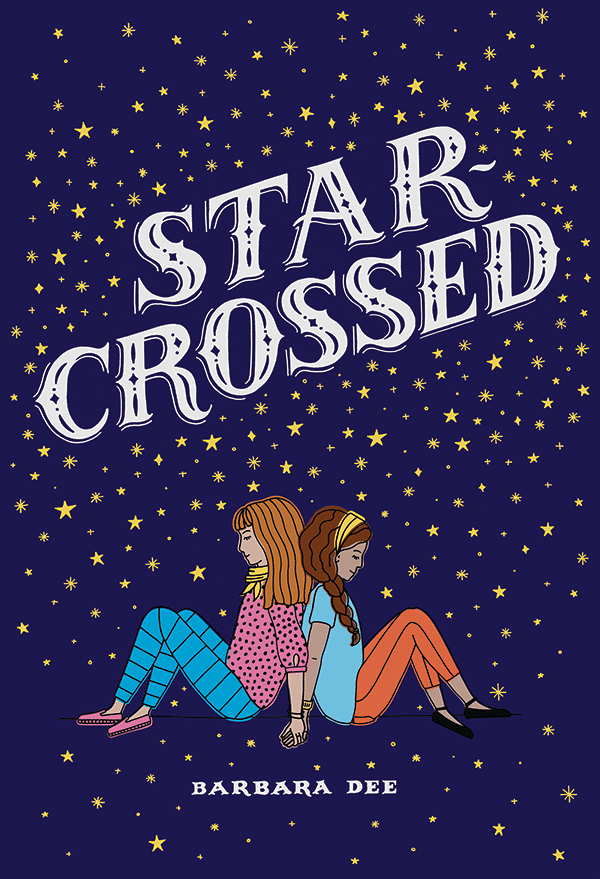 Aladdin/Simon & Schuster
Hardcover ISBN: 978-1481478489
Paperback ISBN: 978-1481478496
Also available in audio editions
2017
Ages 9-13
About the Book:
Mattie is chosen to play Romeo opposite her crush in the eighth grade production of Shakespeare's most beloved play in this Romeo and Juliet inspired novel.
Mattie, a star student and passionate reader, is delighted when her English teacher announces the eighth grade will be staging Romeo and Juliet. And she is even more excited when, after a series of events, she finds herself playing Romeo, opposite Gemma Braithwaite's Juliet. Gemma, the new girl at school, is brilliant, pretty, outgoing–and, if all that wasn't enough: British.
As the cast prepares for opening night, Mattie finds herself growing increasingly attracted to Gemma and confused, since, just days before, she had found herself crushing on a boy named Elijah. Is it possible to have a crush on both boys AND girls? If that wasn't enough to deal with, things backstage at the production are starting to rival any Shakespearean drama! In this sweet and funny look at the complicated nature of middle school romance, Mattie learns how to be the lead player in her own life.
---
Honors & Lists
2018 ALA Rainbow List Top Ten!
Goodreads Choice Finalist
CBC Notable Social Studies Trade Books for Young People, 2018
CCBC Choices 2018 (Fiction)
Chicago Public Library Best Books of the Year 2017
King County Library Best Books of the Year 2017
New York Public Library's #RainbowReading for Kids: 30 Books for 30 Days of Pride Month 2017
Book Riot's 20 Favorite LGBTQ+ Books for Kids
School Library Journal "Popular Pick" for March, 2017
Cleveland Heights-University Heights Library: Best Chapter Books of 2017
Kansas NEA Reading Circle List Junior Title
Vermont Library Association LGBT Booklist
2018 Texas Lone Star Annotated Reading List
---
---
Reviews:
"A sweet story of young love amid middle school theatrics. Readers cannot help but root for Mattie as she discovers bravery she never gave herself credit for, both onstage and in life." —Kirkus Reviews
"A fine choice for middle school libraries in need of accessible LGBTQ stories." —School Library Journal
"A welcome addition to the middle grade LGBTQ bookshelf. Mattie's narration is intimate and believable, and readers will be pleased to watch her grow from spectator to star." —Publishers Weekly
"Barbara Dee perfectly captures the awkward passions of a first crush. A surprisingly tender coming out story with subtle parallels to the original star-crossed lovers." —Cooperative Children's Book Center, Book of the Week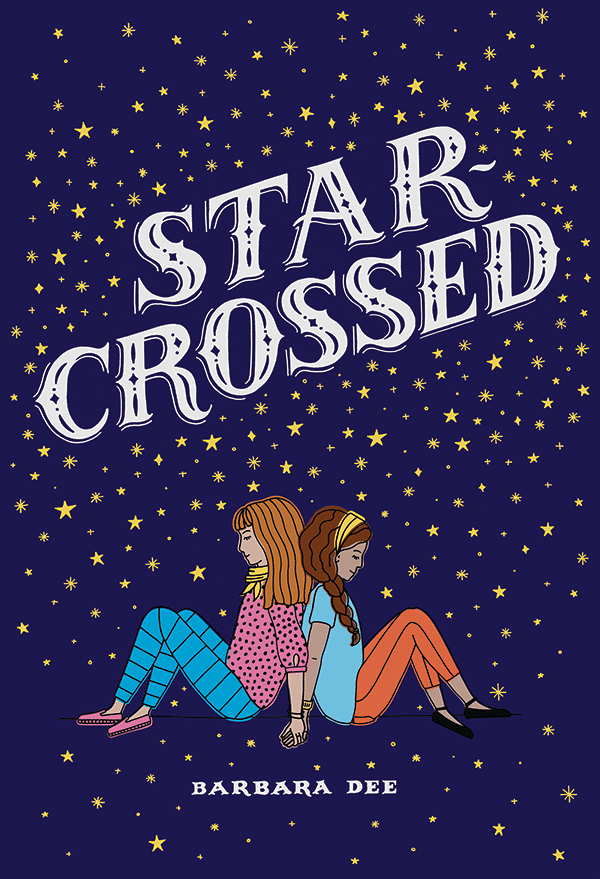 Aladdin/Simon & Schuster
Hardcover ISBN: 978-1481478489
Paperback ISBN: 978-1481478496
Also available in audio editions
2017
Ages 9-13